By Dan Espinal
WARNING: This article contains information about suicide, which may be upsetting to some people.
The howl is what stays with me most. An otherworldly cry that came from my mother. My beautiful sister, Andrea Isabella Espinal, had committed suicide. She was only 27. I was 29.
I remember the day vividly. It was Mothers' Day 2010, and we were driving back home from New Hampshire. On the drive, I recall watching a single snowflake drifting to the ground outside the car window. At home, we were sitting together, waiting for my sister to come home when my father got a phone call. We waited while he listened to the person on the other end of the line, and then came the shock, followed by the crying. I asked him what was wrong, and he said, "Andrea is at Exeter hospital." He was told that my sister had attempted suicide.
But I knew.
My heart — my aching, pleading, heavy heart — knew.
When we arrived at the hospital and our worst fears were confirmed, I heard my mother's wail erupt like nothing I had ever heard before. It came from a primal place. I wanted desperately to protect her from the pain, but I was powerless because it came for me too. It crushed me, pummeled me in ways weeks of training in the Army never did. I broke down. Crumbled. I don't remember anything that followed those weeks after Andrea's death. It was complete emptiness of not understanding why.
They say our children are like our own heart walking outside our body. If that's true, then our family members are like our organs. They are a part of our body that we will always feel. I've heard amputees talk about feeling like their arm or leg was still with them, long after the surgery. It is something that is there, or was there, but not anymore. Andrea was that to me. She was just always there. She was like sunshine with her radiant smile, wonderful humor and unwavering love of animals. She was part of my existence, and part of the context of the world, the same as the ground and gravity. The trees. My Legos. In some capacity, she is part of every memory I have of childhood. Her death affected me deeply with an incredible sense of loss.
My mother always used to tell me that it was my job to protect my little sister. I carry that weight with me every day, and this is the thing that's hardest to live with.
Andrea, I love you and I miss you.
You meant the world to me.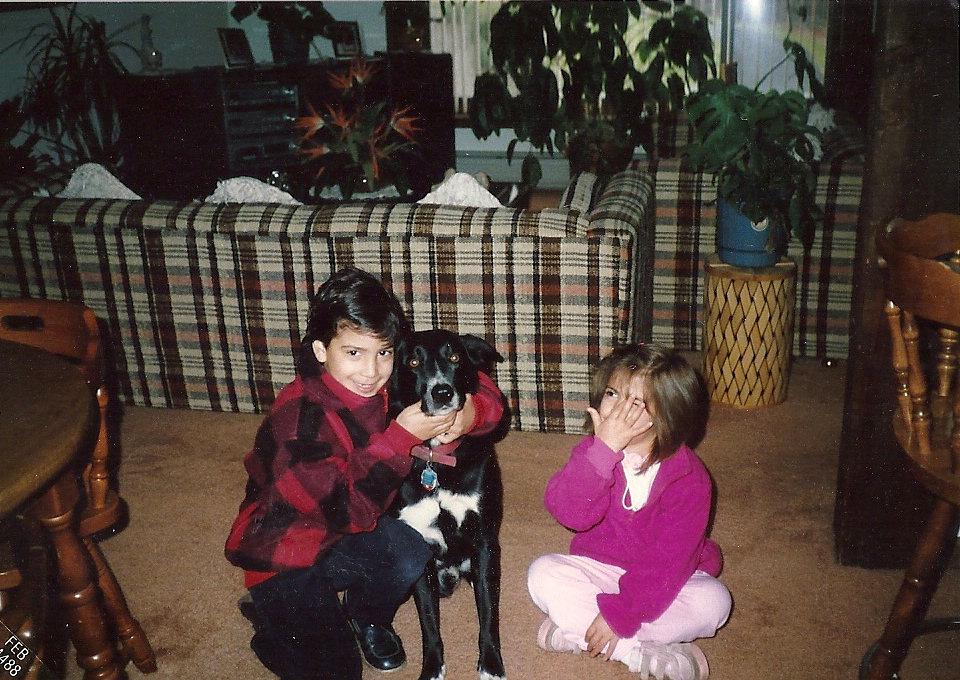 When the People You Love, Leave
I wish I could say that my sister's death was the only suicide that touched my life, but I know many others who took their lives, including one of my best friends. So, where does this leave me?
The answer may surprise you: I am left with love. In the wake of all the sadness that followed these incomprehensible deaths, I try with the mighty force of a hurricane to make sure I care and help people understand that there is hope. I try to have meaningful relationships and see my responsibilities as opportunities, not burdens. Running rivers of love that fill me with joy.
I am a dad.
I am a son.
I am a friend.
I am a protector.
A Bit Better Every Day
There's only one of you, and there's only one of me. I may not know you. But I want you to know that you matter, and you are extraordinary. I wish my sister understood how much she meant to me, and to us. Suicide is a deeply personal issue for me and when I learned that it is an enormous crisis in veterinary medicine, I knew I had to do something. I struggled for a while to figure out the best way to help others. Creating Rarebreed with Sean Miller was one way I could make a difference. I think one of the most important things we can do in this world is to make people feel important.
So, remember: You belong. You save lives every day. You are the salve that heals pets and families. At Rarebreed, our North Star is creating an environment where people feel fulfilled, engaged and part of a community. All I ask is for you to be comfortable with this truth: no one will ever be perfect. Not you, not me. Let's instead just try to be better. Not perfect. A little bit better every day. I promise you. I've got your back.
Please don't give up.
You matter.
If you're thinking about suicide, are worried about a friend or loved one, or would like emotional support, please contact the National Suicide Prevention Lifeline at 1-800-273-8255 or suicidepreventionlifeline.org. The Lifeline network is available 24/7 across the United States. You can also text HOME to the 24/7 crisis text line at 741741.