Make Work Your Happy Place​
Rarebreed Veterinary Partners is reimagining and reclaiming what work looks like in veterinary medicine. We have created a unique culture that makes people happy to show up each day. Join a team that is not only committed to medical excellence but also makes going to work engaging and fun. With a nurturing yet comprehensive onboarding experience, we give you the foundation for emotional and financial success starting from your first day.
Exceptional Professional Experiences for Everyone
At Rarebreed, we think differently about diversity, equity, and inclusion. We consider both seen and unseen diversity as we work to build a meaningful, fulfilling veterinary community. We don't all look alike, nor do we all think and process life the exact same way, but we're all committed to professional excellence and to celebrating each other.
As the Rarebreed team grows, so does our focus on, and commitment to, community. After all, that's why we're here. "Rarebreed exists to bring people
Read More
From Technicians to Practice Managers,
Everyone Has a Story
MICHELLE MOORE
Hospital Manager, Veterinary Emergency Center, Leshem Veterinary Surgery
"Before joining Leshem Veterinary Surgery, I seriously considered leaving veterinary medicine because I hadn't found a team with the same core values as mine. I am so grateful to Dr. Leshem for bringing me on, introducing me to his awesome practice, and making the decision to partner with Rarebreed. As each day goes by, I know I made the best choice and I have never regretted my decision."
ELI EDGECOMB
Practice Manager, Kennebunk Veterinary Hospital
"Having a family of practices that works collectively offers multiple hidden benefits. The life of a practice manager can be very lonely, so a built-in peer group to ask about strategy and best practices is invaluable!"
ERIC SHEPHERD
Hospital Manager, Greenwich Village Animal Hospital
"After over 18 years working in the veterinary industry, joining Rarebreed has been a wonderful and truly unique experience. The level of care they provide me as an employee is absolutely top notch, which in turn allows me to give my patients and clients the best of myself."
We'd Love to Hear from You
Complete and submit the form below, and we'll reach out soon. Old-fashioned phone calls work too: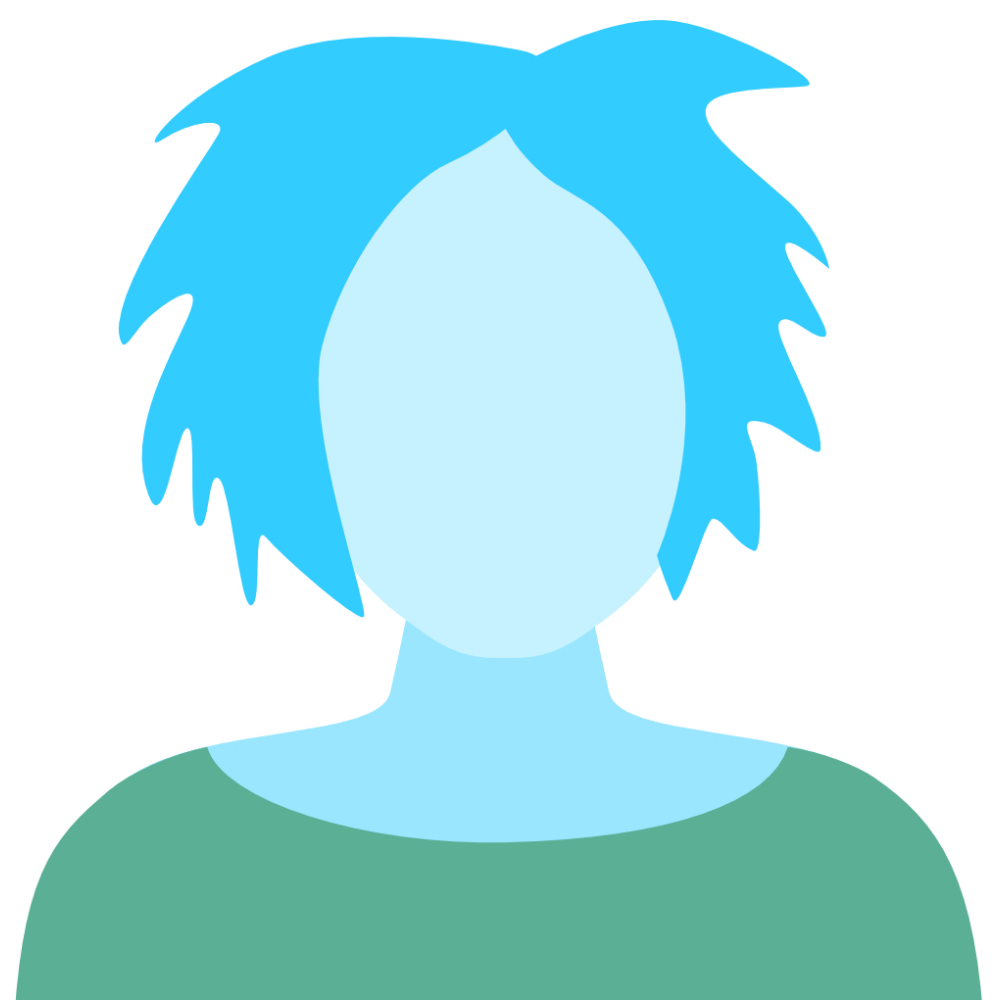 Regional Operations Manager
Fun Fact: Meg's cat has more Instagram followers than she does.
Meg grew up in a small Midwest town and is a graduate of the Purdue University College of Veterinary Medicine where she earned a Bachelor of Science degree in veterinary technology. Meg was raised in the saddle and pursued her passion for horses by further focusing her degree on equine business management. Following graduation, Meg relocated to Virginia to work as a licensed veterinary technologist with dual equine anesthesia and internal medicine caseload responsibility. Meg then served more than 220 veterinary practices across the Mid-Atlantic as an equine and companion animal pharmaceutical specialist with Zoetis. In addition to maintaining licensure, Meg continues to further professional development by pursuing a Master of Business Administration degree from Purdue University Global. Meg, her significant other, Brian, and adventure cat, Gypsy, live in Virginia, where time outside of work is spent in running shoes, in hiking boots, and on the lake or traveling
Partner Onboarding Specialist
Fun Fact: Christina lived in Alaska, Hawaii, and the continental United States all in the same year.
Pet in Photo: Oakley
Christina has spent most of her career in the nonprofit world, raising funds and awareness for type 1 diabetes. Before joining Rarebreed, she worked in an attorney's office in Portland, Maine. In her spare time, Christina runs a nonprofit organization for her community to help feed families in need during Thanksgiving and provide gifts during the holidays. Christina enjoys spending time with her three children, husband, and two German short-hair pointers, Gus and Jack, in the outdoors or camping in the beautiful New England woods.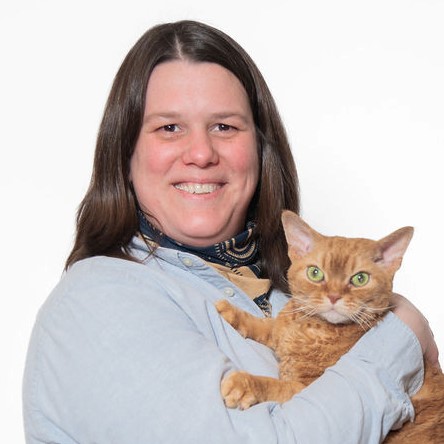 Business Transformation Specialist
Fun Fact: Sam is an avid antique collector and enjoys woodworking and restoring furniture..
Pet in Photo: Ollie
Sam is a native of the Syracuse, New York, area where she began her career as a kennel attendant at a local shelter. She found her purpose there and pursued her passion for animals by attending Mount Ida College to obtain her veterinary technology degree. She moved to Nantucket where she excelled in general practice and became a member of the New England Aquarium Marine Mammal Field Response Team. After leaving Nantucket, Sam worked for an emergency and referral hospital where she spent time in the ER/ICU and in dermatology and later worked as a supervisor. Taking a step out of practice, she refined her skills as a practice consultant.
Sam lives in the hamlet of Leeds, New York, with her wife, her dog, Petunia, three cats, Gilly, Max, and Tomato, and 15 chickens. She enjoys homesteading and restoring her 1890 farmhouse.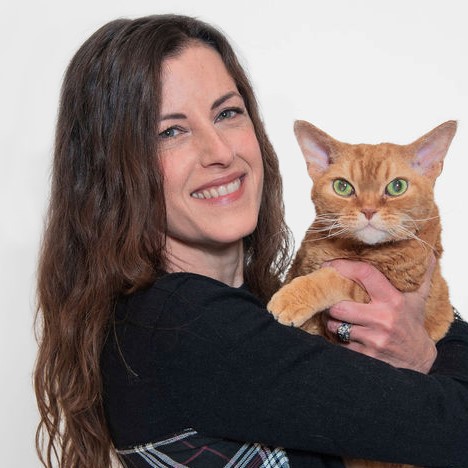 Fun Fact:  Nancy is an avid bowler with a 180 average and a high game of 256.
Pet in Photo: Ollie
Nancy brings a wealth of experience in human resources, legal compliance, IT, and marketing, plus 20 years' experience managing veterinary practices. She is passionate about animal welfare and holistic care. Nancy is excited to join the Rarebreed family and is looking forward to supporting the success of Rarebreed partner hospitals. As an accomplished equestrian, Nancy won numerous awards on her beloved thoroughbred, Chaz. She enjoys sanctioned bowling, gardening, hiking, and spending time with her family. She is an enthusiastic catch-and-release angler, and can often be found on the lake in the Adirondacks with her husband, Mike, and Yorkie, Sam.
Fun Fact: Clint hiked Mount Katahdin 12 years in a row.
Dog in Photo: Charley
Prior to joining the Rarebreed family in 2022, Clint spent seven years in the veterinary industry leading various finance teams, most recently as the finance business partner for IDEXX Laboratories' software business. He also held finance roles supporting the company's in-house diagnostics business, marketing programs/promotions, and corporate accounts. Clint holds an MBA from Saint Joseph's College and a Bachelor of Science in finance from the University of Maine.
A native Mainer, Clint enjoys exploring the beautiful state with his wife and three boys. He loves skiing, hiking, and golfing, and anything to do with New England sports teams.
Medical Education Team Clinical Training Manager
Fun Fact: Linda loves to go fishing.
Pet in Photo: Izzy
Linda's teaching experience began when she was just a teenager, heavily involved in the United States Pony Club as a member, instructor and regional examiner. She finds nothing more rewarding than helping someone else in their quest for learning. Since becoming a licensed veterinary technician, she has devoted herself to helping her co-workers elevate their veterinary practices.
Linda earned her Bachelor of Science in Animal and Veterinary Science at the University of Maine, Orono, and has been working as a licensed Veterinary Technician since 1996 in both large and small animal practices. For the past 10 years, she worked at an emergency and specialty practice focusing on surgery.
Linda lives in Scarborough, Maine, with her husband, daughter and two Siamese cats.
Medical Education Team Technician/Trainer
Fun Fact: Danielle has been crocheting since she was six years old.
Pet in Photo: Dante
Danielle has always wanted to work with animals, often bringing home injured critters to take care of. Her passion for helping animals grew as she went to a vocational-agricultural high school, which set her up perfectly to earn a degree in animal science from Becker College.
Danielle jumped into the field in emergency/referral animal hospitals where she gained a wealth of knowledge and skill. Wanting to be well-rounded, she worked in general practice to focus on anesthesia, but ultimately went back to emergency/specialty. She spent four years as lead technician of an Avian & Exotics Department where she expanded her skills and knowledge to additional species. She is very excited to put her experience to use at Rarebreed. Danielle lives in Connecticut with her boyfriend, beautiful daughter, two stepdaughters, two dogs, three cats, and a crested gecko.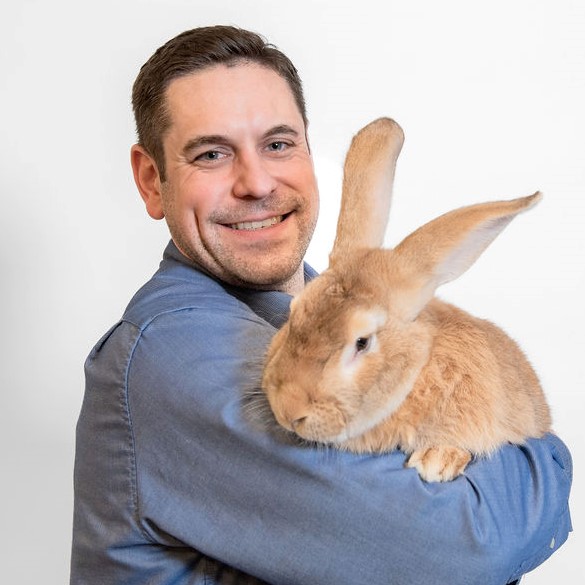 Medical Education Team Technician/Trainer
Fun Fact: Brian lives on a 24-acre farm in Rhode Island with his son, Wyatt, a dog, 3 cats, and a menagerie of farm animals.
Pet in Photo: Milo
Brian's interest in working with animals began in middle school when he assisted at a horse barn. He went on to attend Norfolk County Agricultural High School and then Mount Ida College for veterinary technology. Brian is an experienced certified veterinary technician with more than 20 years working in the veterinary field. He is passionate about emergency and critical care, anesthesiology, wildlife medicine, and teaching others veterinary medicine.
Brian loves all four New England seasons and spending time outdoors. In his free time, he enjoys woodworking, gardening, and taking care of his many farm animals, which include alpacas, goats, sheep, mixed poultry, and rabbits.
Danielle Conway, DVM, CVA, VSMT, CCRP, Nutrition Board Eligible
Nutritionist, Integrative Medicine & Medical Education Team Member
Fun Fact: Dr. Conway was in an MTV music video in the 90s.
Pet in Photo: Brady
Dr. Danielle Conway is a nutrition residency trained veterinarian with extensive experience in evidence-based integrative medicine. Her pursuit of "helping patients live their best lives" has led to training and working alongside leading professionals countrywide. She has certifications and advanced coursework in veterinary acupuncture, spinal manipulation, rehabilitation, and nutraceutical support. Her approach is to combine traditional medicine with individualized integrative modalities to achieve optimal wellness.
She is excited to share her skills with the Rarebreed network via the creation of nutrition and integrative wellness programs. Her personal interests include researching science-based next-generation wellness techniques, environmental stewardship, and doing anything outdoors, including gardening, skiing, biking, and hiking. She is also passionate about using her integrative training to help reduce veterinary profession burnout.
In addition to a variety of hooved, scaled, feathered and furry companions, Dr. Conway shares her home with her husband and two beautiful and spirited daughters.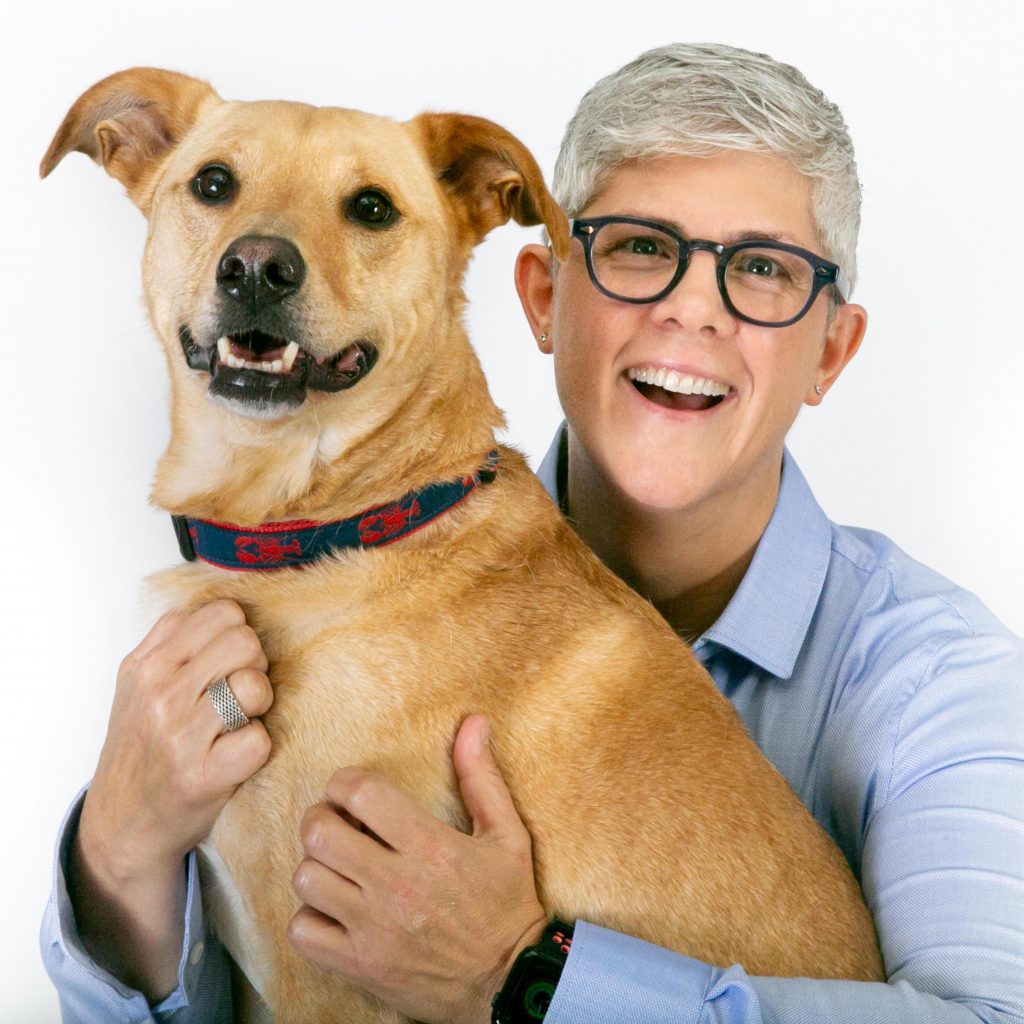 Lisa Bourazak, DVM, MPT, DACVAA
Anesthesiologist & Medical Education Team Member
Fun Fact: Dr. Bourazak bicycled from Seattle, Washington to Washington, DC to raise money for the American Lung Association.
Pet in Photo: Charles Darwin
Before she became interested in canine rehabilitation, Dr. Bourazak received her master's in physical therapy from Northwestern University. After 15 years as a physical therapist, she left the profession to study at the University of Illinois School of Veterinary Medicine where her love for anesthesia grew. After graduation, she completed a rotating internship at the University of Georgia and her residency in anesthesia and analgesia at Cummings School of Veterinary Medicine at Tufts University. Since finishing her residency, Dr. Bourazak has worked in private practice, elevating anesthesia techniques for patients and surgery teams. She has a special interest in locoregional techniques, critical anesthesia, and adjunctive pain management.
Dr. Bourazak loves adventuring outdoors with her partner, her yellow lab mix, Charlie, and her Beagle, Ruth. She is excited to be part of the Medical Operations team at Rarebreed, bringing her passion and experience to our partners and patients.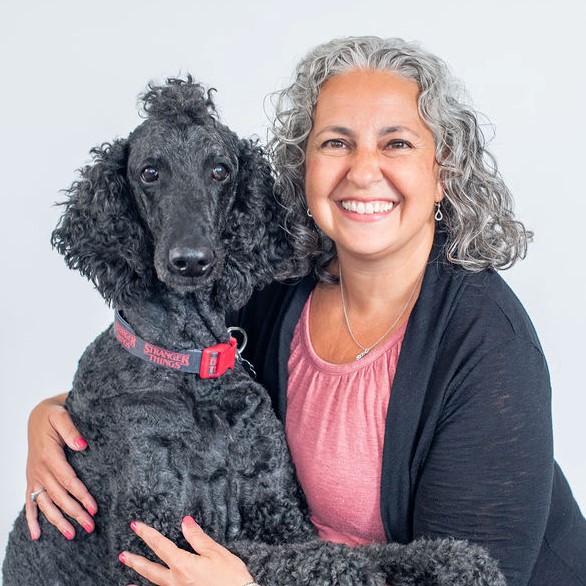 Strategic Partnerships Manager
Fun Fact: Nicole obtained a master's degree in public policy and management, and was accepted into law school, but opted to change gears and pursue a life in the veterinary field alongside her husband.
Pet in Photo: Titan
Nicole joined Rarebreed after spending 15 years managing and owning Stoneledge Animal Hospital alongside her husband, Dr. Mike. They decided to partner with Rarebreed after recognizing how clearly the philosophies and goals of Rarebreed align with the needs and desires of smaller practices. Prior to her career in the veterinary field, Nicole spent 8 years as a human resources professional at Fairchild Semiconductor. She was responsible for hiring IT and engineering professionals in Maine and Silicon Valley. She also managed Fairchild's Immigration program globally and was the HR business partner to their Corporate Legal group. In her spare time, Nicole loves spending time with her husband, their girls and their 2 French Bulldog pups, Mabel and Henry. She also loves to garden and design and re-design rooms in their home.
Medical Education Team Technician/Trainer
Fun Fact: Millie and her husband lived in a Yurt off grid in New Mexico.
Pet in Photo: Grace
Millie received a BS in wildlife biology from the University of Vermont and an AS in veterinary technology from Foothill College. During her time at UVM, she fell in love with dog training and went on to become a certified dog trainer. She owned and operated a training school while actively competing with her own dogs.
Millie's love of the human-animal bond led her to pursue a career in veterinary medicine. She spent 17 years as a registered veterinary technician and has experience in emergency medicine, neurology, and general practice, and extensive training in anesthesia and critical care. Her passion and love of veterinary medicine have led her to the Rarebreed team. Millie lives in Vermont with her husband, three Doberman pinschers, one cat, and twelve chickens.
Compensation and Benefits Manager
Fun Fact: Terri has been skydiving and scuba diving.
Pet in Photo: Khaleesi
Terri grew up in southern Maine and graduated from the University of Maine with a business management degree. After graduation, she moved to Thailand to teach English and backpack through Southeast Asia. Before joining Rarebreed, Terri worked at Woodard & Curran and ON Semiconductor (previously Fairchild) focusing on benefits and well-being. Terri is an SHRM-CP certified professional (Society of Human Resource Management) and a certified wellness program manager. She is excited to join Rarebreed and combine her passion for helping others with her love of animals.
Terri and her husband live in New Gloucester, Maine, with their dog, Ellie. Terri enjoys spending time with her family and friends, traveling, CrossFit, and making charcuterie boards.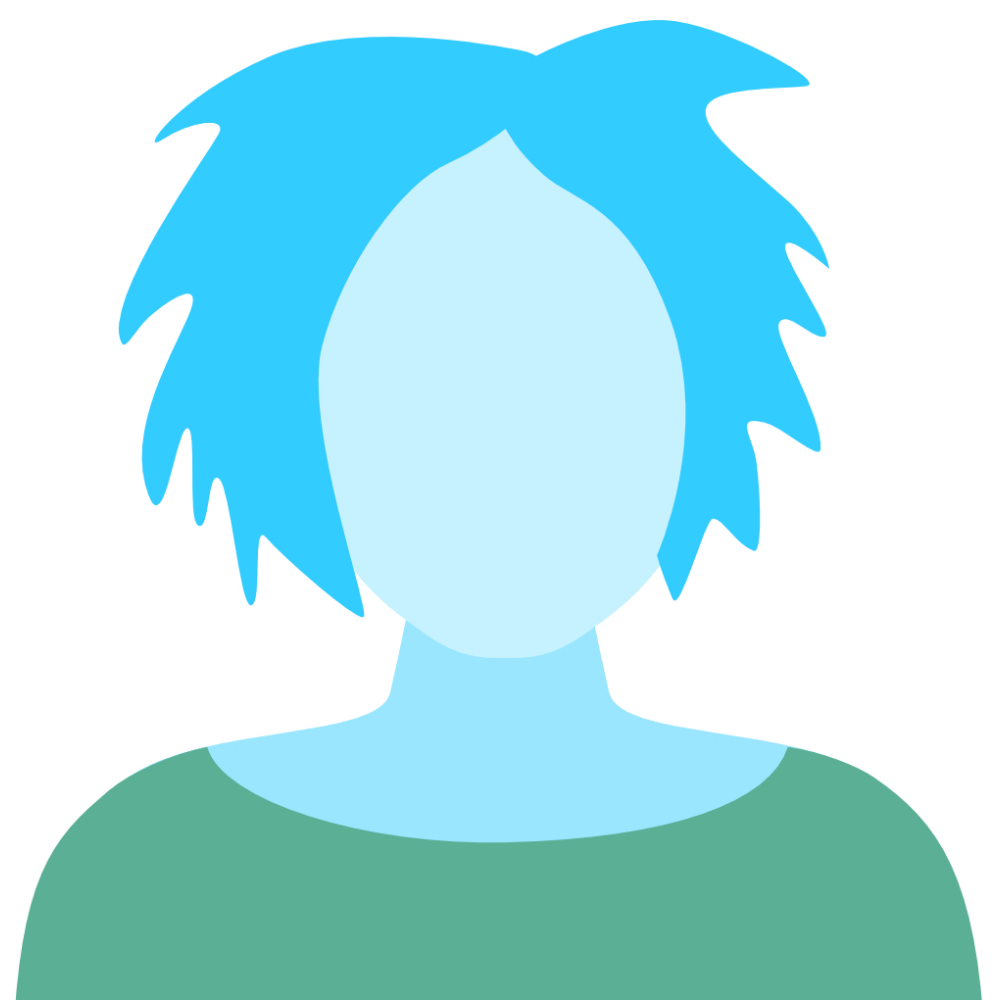 Regional Operations Manager
Fun Fact: While living in San Francisco, Rachel worked with the pets of many celebrities such as Michelle Pfeiffer, Chase Utley, and Bonnie Raitt.
Rachel grew up in central Connecticut before attending the University of New Hampshire to study biomedical science and dairy herd management. In college, she spent as much time as she could at the campus dairy barn where she worked as a research assistant and farm hand. She started her career in veterinary medicine as a veterinary assistant in a general practice in New Hampshire, and eventually moved to the San Francisco Bay area where she worked in both specialty surgery and emergency practices. After moving back to Connecticut, Rachel worked as an integrations specialist, discovered her passion for field operations, and became a regional operations manager. Rachel is an outdoor enthusiast and spends most of her free time hiking, camping, and backpacking with her pit bull mix, Maple. She is passionate about sustainability and waste reduction.
Partner Onboarding Specialist
Fun Fact: Melanie is a special-occasion florist and has been on the holiday decorating team at The White House.
Pet in Photo: Titan
Melanie comes to Rarebreed with over 20 years of experience in the veterinary world including as a client service manager, practice manager, and, most recently, referral coordinator at a 24-hour emergency, specialty, and general medicine practice. She has always had a passion for animals and has never been without one in her life. She was an avid 4H member and has shown many of her pets, including dogs, guinea pigs, horses, and even cows.
When she's not busy designing wedding flowers or helping her husband, Kevin, with his Cornwell Tools franchise, Melanie and Kevin enjoy camping throughout New England, often in Maine, with their Corgis. She also likes spending time with her grandson and her three grown children who she's lucky to have still living in the same town.
Fun Fact: Jen has worked concert security for over 15 years and has seen more than 800 concerts.
Pet in Photo: Gill
Jen brings extensive experience in payroll, human resources and leave administration in areas that include the automotive industry, the mortgage industry, nonprofit and retail. Her true passion is payroll, and she enjoys the pressure of payroll processing, analyzing numbers and working with Excel!
Jen has lived in Maine her whole life and recently purchased a condo in Old Orchard Beach with her two cats, Sophie and Buddy. In her free time, she enjoys cooking new recipes from Pinterest, kayaking, watching sports, traveling and taking advantage of walking on the nearby beaches.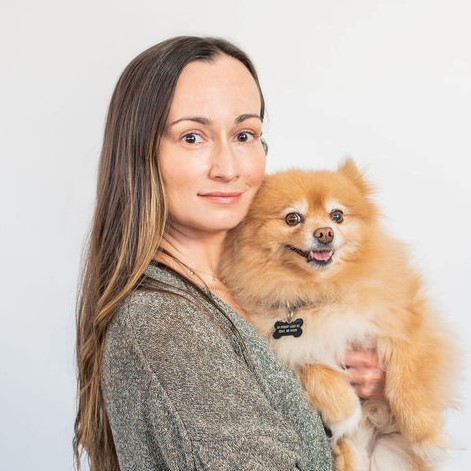 Fun Fact: Kate speaks Russian.
Pet in Photo: Simba
Kate is a licensed certified public accountant and certified internal auditor with experience in accounting, auditing, financial close management, and compliance. She received a Bachelor of Science degree in economics with minors in accounting and business administration from the University of Southern Maine. Kate lives in Falmouth, Maine, with her family and is the proud mom of her son, Nicholas, and her Pomeranian, Simba. Kate likes to spend her free time outdoors, traveling, and reading.
Senior Facilities Manager
Fun Fact: Tim circumnavigated the world between two of his deployments in the Navy, one from San Diego, California, and the other from Norfolk, Virginia.
Pet in Photo: Khaleesi
Tim grew up in central Massachusetts and earned his bachelor's degree in history from Boston University. Afterward, he spent eight years in the US Navy as a nuclear engineering officer before returning to Massachusetts to work as a project engineer and later an operations manager at a local utility company. While working there he completed an MS degree in engineering management at Tufts University. He then worked in facilities and lab management in the life science industry in Cambridge, Mass., before joining Rarebreed.
Tim and his wife, Sarah, live in Medford, Mass., with their pandemic pup, Russell, and spend most of their weekends in Maine with friends and family. Tim loves to travel and enjoys the outdoors — camping, hiking, biking, snowboarding, and paddleboarding. In his spare time, he also loves cooking, especially making pizza and grilling.
Christie Lee Verschoor, PHR
Senior People Operations Manager
Fun Fact: Christie and her husband got married at an animal sanctuary in Saugerties, New York, with two rescued steers as their witnesses.
Pet in Photo: Simba
Christie graduated from Marist College in Poughkeepsie, New York, with a degree in business administration and a concentration in marketing, human resources, and international business. Christie's HR career began in the wine and spirits industry where she spent 17 years as a regional human resources manager servicing the New York tri-state area. She was drawn to Rarebreed as she sought to align her career in human resources with her passion for animal welfare.
Christie and her husband, Robbie, split their time between living in Westchester County and Ulster County, New York. Together they have a rescue kitty, Logan Fuzzybottoms. In her free time, Christie enjoys spending as much time outdoors as possible, hiking, biking, kayaking, trail running, and spending time tending to her garden of native plants.
Business Transformation Specialist
Fun Fact: Adria dove with sharks in Yap, located in the Micronesian Islands next to Guam.
Pet in Photo: Khaleesi
Adria's passion for animals has always been a big part of who she is. Her many years of experience working in animal care began in a Maine animal shelter. Later, after moving to Florida, Adria flourished as a veterinary technician, surgery technician, inventory manager, and trainer. Most recently she lived in Guam where she worked as practice manager for an animal hospital. Now back in Maine, she is excited to continue her career with Rarebreed and complete her undergraduate certificate in veterinary practice management. In her free time, Adria enjoys horseback riding, painting and dancing.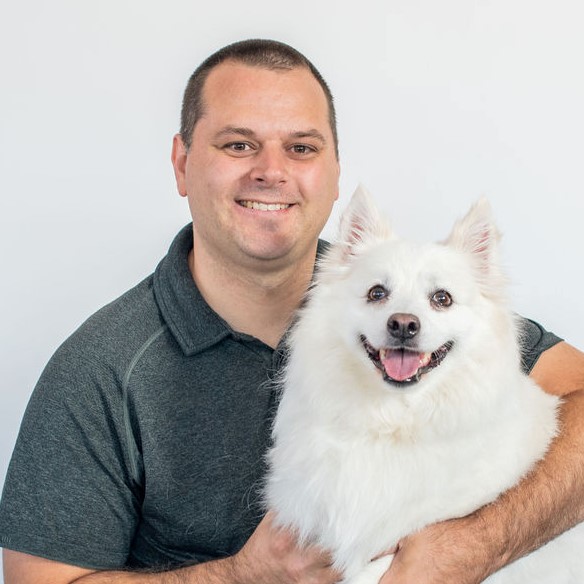 Technical Operations Network Manager
Fun Fact:  As a Dell driving technician, Andrew was consistently ranked one of the top five techs in the country based on speed, technical skill, and customer satisfaction.
Pet in Photo: Sully
Andrew attended York County Community College and has been working in the technology field for over 15 years. Starting from a modest beginning as a Staples Easy Tech, Andrew has worked with technology in healthcare, retail, manufacturing, government, and MSP environments. All of this has led to a breadth of lessons learned through experience in the field.
He has always been a geek and has been fascinated with technology since he was seven years old. Andrew has always been motivated to be the change he wanted to see in the world and strives to make tech support a team effort custom-tailored to each user.
When he is not working you can find Andrew working on projects around the house or spending time with his wife and three young children. Beach days are always great, and summer is by far his favorite season in Maine.
Fun Fact: Jennifer went to culinary school.
Jennifer has been in the veterinary field for 20 years, starting as a technician in emergency/ specialty services on Long Island, New York, before moving to general practice. Advancing in her career, she became a practice manager with multi-site responsibility.
Jennifer was born and raised in Brooklyn, New York, and currently lives in Staten Island with her partner, Cindy, two amazing boys, Matt and Tim, and her crazy dog, Theo. In her free time, Jennifer enjoys cooking, spending time with her family, camping, and bike riding.
Clinical Training Manager
Fun Fact:  Bernetta was a director of a dance school where ballet, tap, ethnic, and lyrical dance were taught.
Bernetta began her veterinary care as a veterinary assistant in general practice. After graduating from tech school, her eyes were opened to the emergency, specialty, and critical care world of veterinary medicine. This proved to be the excitement that she had been missing. She quickly navigated a path into a management/leadership position where she trained, mentored, and cultivated veterinary technicians and assistants. Bernetta thrives on making connections with people and facilitating difficult conversations and direct communication. She has an associate degree in applied science from Camden County College and a BS in management from DeVry University. She lives in Pennsylvania with her three children and four fur children.
Quality Assurance Manager
Fun Fact: Shishira can play the tabla, an Indian percussion instrument.
Pet in Photo: Oakley
Shishira earned a master's degree in electrical engineering at Texas Tech University and has since been working in various engineering roles related to hardware and software, such as test lead, development manager, and scrum master in chip fabrication. He has experience working in the insurance, banking, and veterinary fields.
Shishira enjoys spending his free time with his children, learning the ancient languages Sanskrit and Tulu, and reading about new technologies such as Blockchain.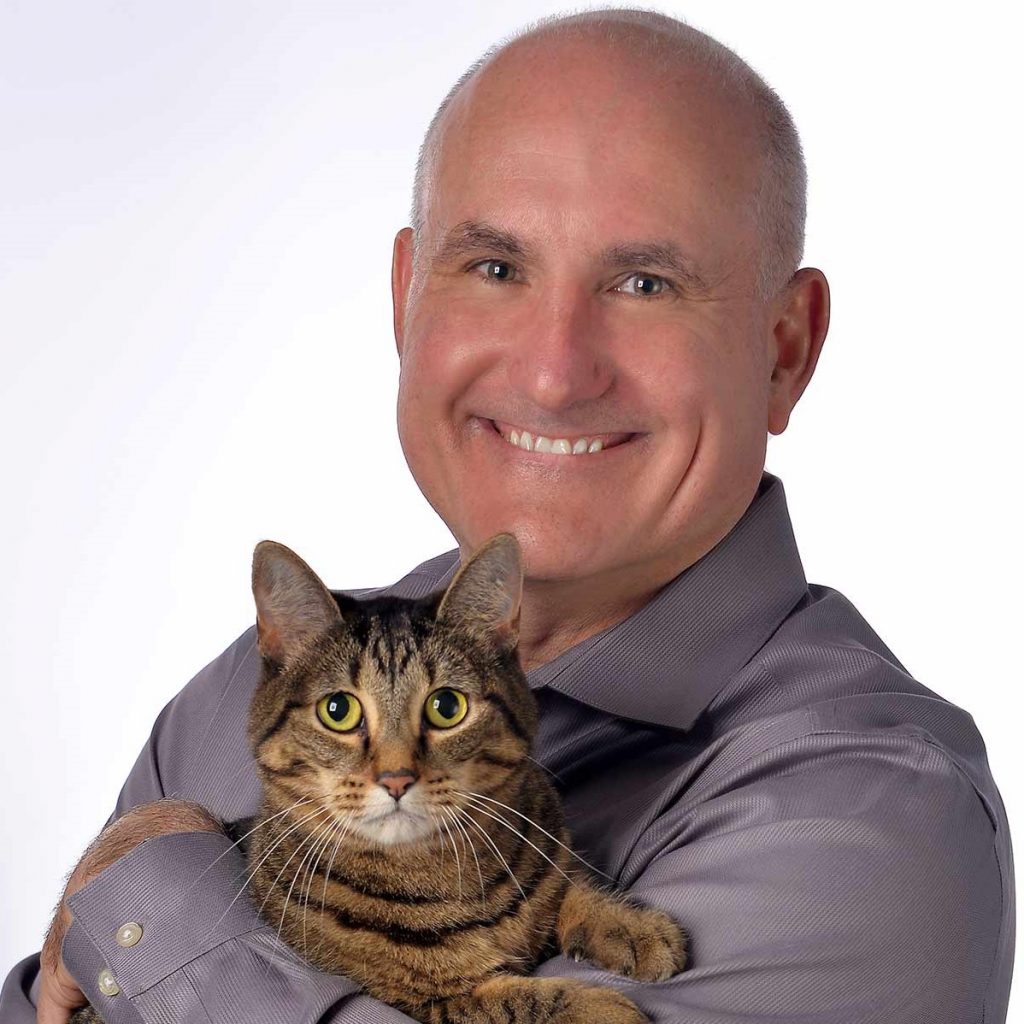 Fun Fact:  Bill lived on an aircraft carrier while serving in the United States Navy and has "cruised" the Mediterranean Sea.
Pet in Photo: Cleo
Bill comes to Rarebreed with an MBA from Bentley College, a Bachelor of Science in accounting from Suffolk University, and more than 20 years of payroll, accounting, human resources and benefits experience. He's worked in a variety of industries, including healthcare, research, software and medical manufacturing. At Rarebreed, Bill is working toward expanding and enhancing the payroll systems as the company continues to grow.
Bill is a team player who enjoys getting deep into the details and analysis (aka weeds) of his work. In his free time, he enjoys hiking, kayaking and boating. He lives in Massachusetts with his wife, daughter and four spoiled cats.
Business Transformation Specialist
Fun Fact: Adria dove with sharks in Yap, located in the Micronesian Islands next to Guam.
Pet in Photo: Titan
Adria's passion for animals has always been a big part of who she is. Her many years of experience working in animal care began in a Maine animal shelter. Later, after moving to Florida, Adria flourished as a veterinary technician, surgery technician, inventory manager, and trainer. Most recently she lived in Guam where she worked as practice manager for an animal hospital. Now back in Maine, she is excited to continue her career with Rarebreed and complete her undergraduate certificate in veterinary practice management. In her free time, Adria enjoys horseback riding, painting and dancing.