What Does Wellness Mean at Rarebreed?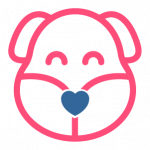 RACIAL AND GENDER DIVERSITY
Compassionate Patient Care Begins with Healthy Healthcare Teams
Offered to all healthcare team members, here we talk about mental health topics such as empathy and gratitude. It is a means for us to connect across the network to foster, develop, and explore our own well-being.
LET'S TALK: A RESILIENCY WORKSHOP
This is a monthly support group for all healthcare team members hosted by Dr. Nancy Blum, a psychologist associated with Harvard Medical School.
WELL-BEING COACHES AND EMPLOYEE ASSISTANCE PROGRAMS
Well-being coaches and Employee Assistance Programs are available through our insurance to help guide employees on their personalized wellness journey.
Our Commitment to Diversity, Equity, and Inclusion (DEI)
Like the communities we serve, the Rarebreed family includes people of different ages, races, ethnicities, gender identities, religions, sexual orientations, and other characteristics that enrich our company culture. Led by our values of love, respect, and fun, our leadership is committed to weaving DEI principles into the fabric of our organization. We do this by exploring underlying biases, dismantling organizational inequalities, connecting with underrepresented groups, and completing regular DEI training. By embracing our differences, we can foster a sense of belonging that provides a safe space to grow and learn for all people.
Thinking Beyond Traditional Boundaries
We believe there is an incredible amount of value that people can add to a community or profession, not only from a racial and gender perspective but also from a psychological one. We appreciate neurodiversity because it affords us the opportunity to think beyond traditional boundaries in ways that advance our understanding of the world. We respect and embrace psychological and neurological differences because everyone has a beautiful mind worth celebrating.
We Like to Move It, Move It
"Exercising our bodies regularly improves energy levels, strengthens the immune system, reduces stress levels, and releases endorphins, which improves mental health," says Ashley Neihoff, who does double-duty at Rarebreed as both an event planner AND a certified HIIT instructor! Ashley has been a personal trainer, spin instructor, and boot camp teacher for more than a decade. She leads free weekly exercise classes to all Rarebreed employees.
Curious About Our Rare Community?
Complete and submit the form below, and we'll reach out soon. Old-fashioned phone calls work too: