Prospect Veterinary Hospital
Located in Prospect, Connecticut, Prospect Veterinary Hospital is owned by Dr. Rich Gruszka and his wife, Carol, who serves as the practice manager. After more than 40 years in business, Dr. Gruszka was considering retirement. He explored merging with larger practices but was concerned about what would happen to his dedicated staff, some of whom he's worked with for decades.
When Dr. Gruszka discovered that by partnering with Rarebreed, the emotional and financial well-being of his staff of 27 would be prioritized from day one, he knew he was making the right choice. Dr. Gruszka's devotion to his healthcare team, the amazing hospital culture they've created, and the first-rate medical care they provide to their community all reinforced the fact that Prospect was the perfect fit for Rarebreed.
With aspirations to expand the practice from four to six veterinarians by next year, Prospect Veterinary Hospital will undoubtedly continue to thrive.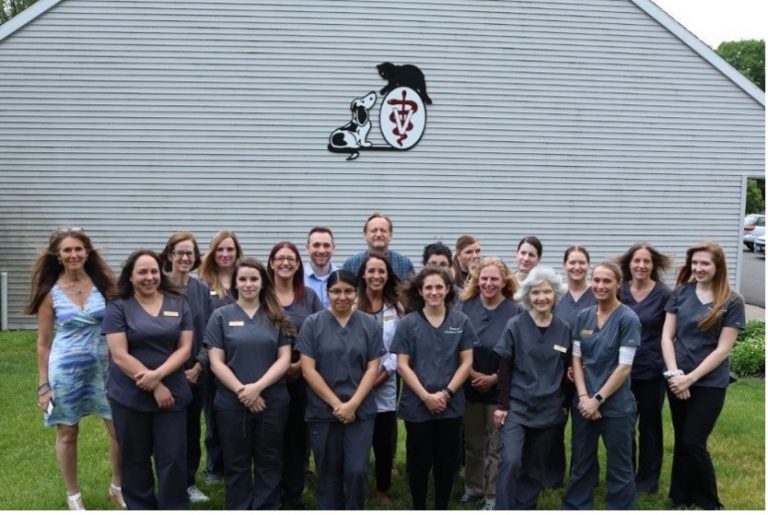 Stoneledge Animal Hospital
When Dr. Kaltsas joined Stoneledge Animal Hospital, they were practicing out of a converted garage. After he and his wife bought the practice, they built their dream hospital in Westbrook, Maine. They updated the house next door to the practice to provide their staff with a warm and inviting space that felt like a home rather than a doctor's office. They've even held Thanksgiving dinners there.
With a core philosophy of creating a family-like atmosphere and ensuring clients never feel like just a number, Dr. Kaltsas found a perfect partner in Rarebreed (and Rarebreed the perfect partner in him).
"We wanted to pick a partner that we felt would hold the same values that [Rarebreed has]."
– Dr. Kaltsas
Rarebreed is dedicated to fulfilling Stoneledge Animal Hospital's dreams by planning to add three veterinarians and new equipment to help support their 10,000+ clients.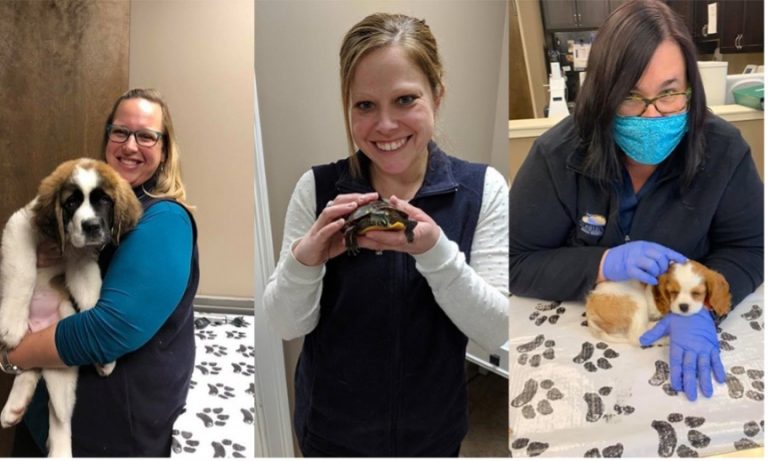 Riverbend Animal Hospital
Dr. David Thomson and Ann McEwen, owners of Riverbend Animal Hospital in Hadley, Massachusetts, are nearing retirement. They were searching for a partner that would guarantee their practice would thrive even after they took a step back. Riverbend's success starts with ensuring the hospital team's incredible continuity, providing excellent health benefits, and preserving the special Riverbend culture.
Since joining the Rarebreed team, Dr. Thomson and Ann have enjoyed the weekly Practice Forums, which allow all practice owners to come together as a community, share ideas and give input.
"We truly are partners."
– Ann McEwen
We are cheering Riverbend on as they continue to grow their wellness center and discuss opening a second location, a specialty hospital that would staff a board-certified surgeon and fill a current void in their community.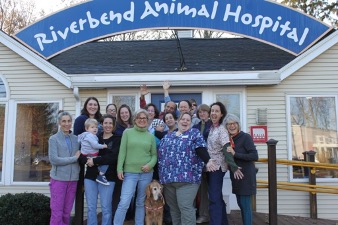 Great new hospitals bring great new opportunities
As we expand the Rarebreed community of partner practices, we will also expand the partners' teams. We have more than 100 open positions across all our hospitals, so take a look and see if one could be the right fit for you: Rarebreed Careers